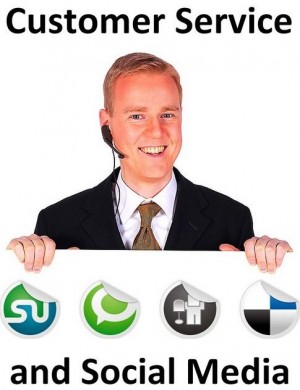 It is no secret that when you pay your bill in the restaurant, most of what you are paying goes towards the service. And its not just restaurants. Most of businesses today set aside a sizable chunk of their budget to maintaining services across various divisions – be it pre-sales, after-sales, in forms of technical or end-user support. As customers to these businesses, we are paying for this service. And as purchasers, there are certain expectations you set when dealing with the business.
The expectations, of course, depend on the type of the business. You would not expect a road-side dhaba to provide 5-star level service with polished waiters trained in corporate etiquette – that much is obvious. However, to whatever place you go, at the very least, you expect common decency. Sadly, that is very rarely seen.
But I digress. I do not want to speak about abysmal customer service here. I want to speak about some shining examples in customer service stories in my experience, and some not-so-shining ones. These are stories of franchisee chains, national businesses, or even the grocer down the lane.
Except for utility services, the traditional medium for complaints is dead – and for good reason. Social Media has taken the prime spot in grievance sharing and has proven to be the fastest way for addressing complaints, encouraging people to directly talk to people who care about their business. Most of my stories deal with complaints on Twitter or Facebook.
The story with Au Bon Pain
Let me start with the most recent and the best one I can remember. I visited an Au Bon Pain cafe near my office once and as per my habit, I checked in on Foursquare. I received an offer for free cookies and I showed the coupon to the staff. They didn't know anything about it and I asked them to check with their manager. They finally refused and I let it go, thinking either the offer was fake or the staff doesn't know about it.
I tweeted marking Au Bon Pain later that day mentioning this. It turned out that the offer was real and valid. They replied in a few minutes to my tweet asking for my details in DM. They called shortly and apologized for the confusion and offered some sort of compensation in return for my trouble. Two or three days later, I had this in my mail.
Customer Service Stories
Here are some other stories I have personally faced in various stores and restaurants, in no particular order.
As far as I can remember, my first complaint on Twitter was for BookMyShow. To my astonishment, it was resolved in about 6 hours in all. I was mightily impressed. This was quite some time back and I did not expect my complaint to be heard, let alone resolved in such a short time.
There have been a few instances with Flipkart and their service has been prompt and excellent.
I spend a lot of time in Cafe Coffee Days, partly because they often have the right environment for thinking and working and partly because of their coupons. I had issues getting some of my coupons accepted and posted on their Facebook wall. Issue was presumably solved as I did not have the problem again.
I had a similar issue with Hypercity over the rudeness of one of their checkout staff. I posted on Facebook wall and I received a call from Hypercity's office and assured me that the issue will be dealt with. Sadly, I had the same person checkout for a few days back and it was still not pleasant.
I have had generally great experience at McDonald's and KFC. They know how to treat customers. In fact, I have spilled a couple of drinks and they offered me another one for free.
Cinepolis has a great support channel on Facebook. They have resolved many of my issues over the past two years and they still remain my favourite cinema in Bangalore.
I had a billing issue with Vodafone because a plan was not activated when it should have been. Instead of having a disgruntled customer, they chose to credit that amount in my bill and encouraged me to stay with them.
I have not gone into detail for any of the above. That may be a subject of another post, as necessary. I have not even listed companies with whom I have had a terrible experience, both at staff level and management level. Lets forget about them today and celebrate those companies that take customer service seriously and go to lengths to keep the customer happy.