19
Apr
2013
April 19th, 2013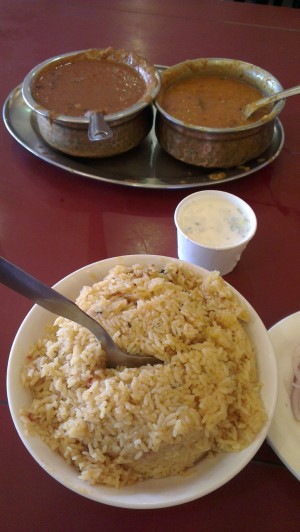 Don't come here for the service.
I have been a frequenter of Moghul Darbar ever since it opened near my house all those years back. It was always good and hardly any ups and downs in those days. Then, we moved away and this place was almost forgotten, except for an occasional visit.
Almost every time I have been here, it has been with family and I have never sat down anywhere else except the family section. While the service in the family section is nothing to write about, I assumed it would have been better than other sections.
This time, I sat down in the regular section – 4 rows with 3 tables per row and a waiter between them. All the tables were full but those two waiters did a decent job. Don't expect courteous service, but the waiters were not rude or pushy as is common with such places, even though it was their peak hour.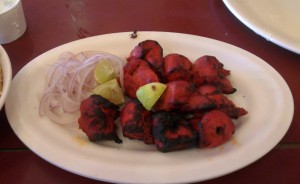 The food, of course, is the only reason to go here. I just ordered two dishes, seeing as I was the only one eating. The all-time favourite – Biryani Rice and Chicken Tikka. The tikka was a little powdery but tasted good. Too much for one person. Biryani Rice was as good as its first years.
Cost-wise, the place has rocketed compared to other restaurants in the gamut. Still, it would hover around Rs. 250 for two. This is a place you come to eat, and eat heavy with your friends. For family, take-away is a good option. There are also some options for moderate sized parties where you can order biryanis by the weight, starting at a minimum of 5 KG.
Located in Tilaknagar, Moghul Darbar is one of the best restaurants in the neighbourhood. Not that's saying much, but if you are in the area and feeling like a heavy lunch, give this one a try.