22
Apr
2013
April 22nd, 2013
I walked in Caffe Pascucci in Jayanagar 4th Block, one afternoon all tired and almost famished, having missed lunch. The place was full and I approached the counter to find out about a table. The response at the counter was discourteous, almost rude. I almost made up my mind to go elsewhere when I felt so tired that I went and sat at a table outside.
As disappointed I was with service in such a place, I waited outside for quite some time before a waiter got to my table. I was completely disappointed by this time. At this time, I flagged down another waiter and asked him to reserve a spot for me and save the order. This was where things started improving.
I got a table soon inside and things started looking up. The salad and the drink I ordered got there shortly. The grilled chicken salad was mostly just bread. The lime and mint twist was very refreshing. I also ordered a sandwich, which was quite wholesome.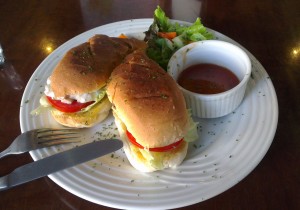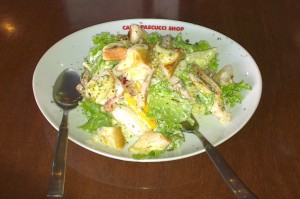 The service was much better at this point. I stayed around for a few more minutes as I was just spending some time for an errand I was running here. The cafe redeemed itself to me during this time and I now think that I would definitely want to try it again later some time. I will probably go back to have those pizzas that seem so popular.
In any case, it does not suit well for a cafe like this to set such a low service expectation right at the outset. Had I not been as hungry as I was, I would have probably just walked on, which I almost did. All in all, it was not the best experience I have had in a cafe. Cafe Coffee Day, though probably not the same in quality and nowhere near as pretentious, feels more like a hangout place than this. Still, I would be open to giving it another chance.
The cafe is located in a mall named The High Street in Jayanagar 4th Block on the 11th Main.