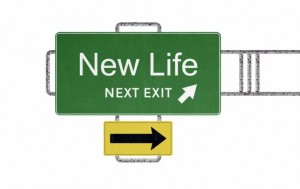 Another year – same date, same day. Five years since June 25th 2007 and I find myself in a similar situation. It is just about the same coincidence that, like the June 25th of 2007, this June 25th was a Monday too.
Let me resume the story of my life. At the end of a last year, I co-founded a company along with a friend and brought my existing design and development firm as its new web services division. We were excited that with the structure and discipline of a new organization and support of a new team along with a proper strategy would help us grow. In fact, we were so excited then that we didn't bother with terms and conditions of bringing in our previous work, expertise and clients. Well, actually, we had no time then with so many other things going on.
Through various ups and downs, I was with the company until now. I have decided to leave this organization, a mere six months since we started with all those hopes and dreams. Most of the reasons are purely personal. You see, I have been living an unorganized life until now. Working too hard, too late, with little satisfaction coming out of it. What I need is clarity, division and structuring. I need to take a break from the hectic schedule and properly place what I really want to do and be good at it. It was these personal reasons, among others that made me take a call.
Now that I have left, I have to admit that I haven't felt as happy or as scared these last six months as I am now. It is said that we can take more out of a failure than a success and this recent incident has left me with an arsenal of musts, shoulds, coulds and woulds. I am excited at what I can achieve with this knowledge and a clean slate to work with.
This Monday, 25th June strongly reminded me of the 25th June 2007 when I felt much the same. I can only hope that this day is a landmark of an even bigger life than the one heralded by the day five years back. I know one thing for sure – I know I have made mistakes and I now know enough which ones I can risk again, if need be, and which ones I should avoid at all costs.
On this June 25th, I stopped living with a decision and started working to find a better one. Here's to a wonderful future!