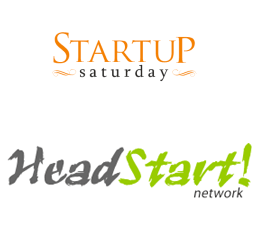 Yesterday was my second participation in this series of meetups. The first one I attended was about "Marketing & PR" and opened to me a completely different concept of meetups than others I have attended. This is more like a conference where, apart from meeting entrepreneurs and aspiring entrepreneurs from different walks of life, speakers from different industries present excellent topics for discussion and thought. The meetup also includes one or two product demos and a few lightning pitches. This concludes with a networking break which, unfortunately, I haven't been able to stay back for yet.
This month's meetup was less crowded than the last, but this is probably a good thing. It felt more like a meetup than a large conference. The theme was "The Art of Making Money"; however, there were no talks about this at all. Again, it didn't matter. Even though the talks were not related to the theme, they were still insightful and encouraging.
The meetup started with a product demo of Reach Accountant. There was a silent presentation which quickly turned boring. Thankfully, it ended quickly giving way to questions and comments which generated good discussion, even though some of them were very specific.
This was followed by couple of lightning pitches, the first of which was from someone who had presented a pitch last month too. It seems like a good use of the platform to gain some coverage of their products. In fact, many seem to be doing this exactly and it is not wrong as long as they have more to share with the audience than just their products.
Of course, many in the audience can relate to the product or the service being demonstrated and can ask the right question to make the experience much more useful; however, this month, I found that some of the audience were needlessly offensive. I understand that they either had a genuine question or merely wanted to make a point, but the discussion was argumentative and distracting. Thankfully, the volunteers steered those discussions offline to keep the meetup moving.
The highlight of this month's meetup was the presentation on "Effectual Entrepreneurship" by Prof. Suresh Bhagavatula. To me, this presentation, apart from being deeply insightful and informative, was like a "Chicken Soup for Startups". He started with a simple question: Can Entrepreneurship be taught? He proceeded to prove that it indeed is a trait that can be taught like any other art or science.
I will discuss this presentation in a subsequent post soon. I hope that the future Startup Saturdays have more of these kind of presentations. Thanks to The HeadStart Network to organize these meetups.