9
Jan
2014
January 9th, 2014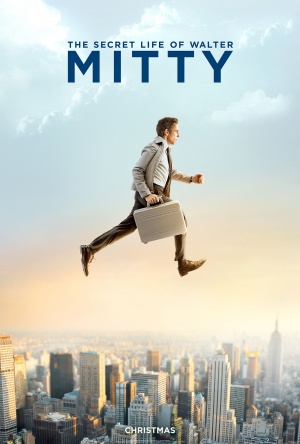 There was a man who sought truth and journeys to mountains to find a sage who would tell him. And the sage would say that the truth is with you. You might have heard of this story or some similar variant and that is basically the story of "The Secret Life of Walter Mitty".
The story is a charming adventure of one guy, and its not entirely clear why. This was a man who was portrayed as not having done anything noteworthy all his life and he jumps up on a "business trip" to try to save a job that had no guarantee. But I get it. He lives his boring fantasy everyday – its even more boring for us, as movie viewers, and he finally wants to do something "noteworthy", and for his friend, rather than his job. And this makes the movie a charming watch.
The movie has a slow, and rather frustrating beginning. You are dropped in Walter Mitty's fantasies every so often and you get used to prepare yourself for jumping out of the fantasy. Before long, there are no more fantasies – and we are on an adventure swimming with sharks and escaping volcanoes. The movie redeems itself soon.
Overall, the story is predictable, right to the ending, and the dialogues cheesy. But there is something in the movie that captures you like many movies don't. It is inspiring, but not in the obvious way. It doesn't tell anything as epic as change your life, or go live life to it's fullest. It just tells you to do your job, and at the end of the day, this small advice is just as profound, and brings the secret in life of Walter Mitty.
Go watch it. Its worth bearing the beginning to live through the movie. Considering everything, I would give this movie a 3.5 out of 5 stars.
Summary
Reviewer
Review Date
Reviewed Item
The Secret Life of Walter Mitty (2013)
Author Rating