14
Dec
2019
December 14th, 2019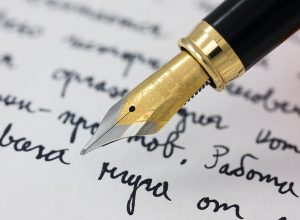 This is my second week of writing down my learnings. My objective right now is to make this consistent before making it useful. This doesn't mean it isn't useful right now, but I won't be focusing as much on text flow or narration as much as just doing this every week. Hopefully, I'll get better at both over time.
Gratitude
Let's begin with my favourite topic–gratitude. Gratitude is one of my fundamental values as a person and I don't need various studies and research telling me that it is useful. But it is still reaffirming when I do come across studies that finds out more about the virtues of thankfulness and gratitude. This week, I came across a podcast that covered the science of gratitude and it is worth listening.
Ontario Driving License
It's been over a month since I am in Ontario but I only just managed to take the driving license test. Despite what everyone told me about the importance of doing it first on entering the country, I couldn't get myself to go as I couldn't complete the handbook. Fortunately, I found the handbook online and managed to study it on the day of the test.
Now, I have 15 years of driving experience in India; and if you can drive in India, you can drive pretty much anywhere in the world. That's not enough to pass the written knowledge test though. I was glad I read the handbook cover to cover as the test can even ask questions like "In how many days should I update the MTO for my address change".
Respect, empathy, and compassion
This was another podcast called Brain Science. This episode discussed empathy and compassion and why is it important. It offers a lot of perspectives on motivation, rewards, working together, etc. If you're working with people, I strongly encourage you to listen to this one.
Understanding marketing
How to escape competition and build your business on your own terms is a nice catchphrase as any nowadays. This post gaves a very apt example about Finland to highlight the point of this article–marketing your strengths. It gave me a lot to think about our own marketing efforts and how to do that in terms of value. It also described a technique called What and Why which would break down the process of executing a campaign to return high value impact.
Recognition
The article says we use recognition and appreciation interchangeably but they are different. I agree. This article discusses the value of appreciation and recognition and why both are required to drive productivity in a team. The article goes on to describe some of the ways you can take to show appreciation.
Matrix organisation
While reading another article about organisational design, I came upon the term matrix organisation and immediately thought it sounded very much like what we do at Axelerant. This is a new topic for me and I will need to study this more, but I am excited to look at how I can use this to solve problems I was not even able to define until now.
Manhattan
New York is one of my favourite cities in the world. Apart from everything else, what I love about New York is the green spaces in middle of prime real estate. I am talking about Central Park, of course. This week, I ran into another podcast that covers how Manhattan got its grid design. I thought it was a natural progression but it turns out that not many people liked it. It was efficient in all ways (such as moving shipment, building cheaper houses, making land easier to divide, etc) but the benchmark was cities like Paris and Rome which were more organic. It also talks about how New York flattened its hills. Manhattan literally means "land of many hills" and they had to flatten it to realise this vision of an efficient commercial city. Do listen to this NPR episode.
That's it, folks!
That's it for this week. I'll get back to this page next week. Have a good weekend!