14
Apr
2010
April 14th, 2010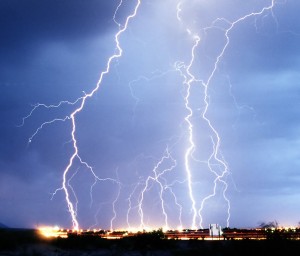 Rant first
Power problems are not a new thing to us Bangaloreans. With the summer coming in and increasing temperatures every year, power problems are common throughout Bangalore. I live through about 3-4 hours of power cuts every day (not counting the night). I have heard the situation is as bad as 6 hours per day in some of the urban areas of Bangalore.
When the power cuts started this season, it seemed the usual thing to everybody. Then, the BBMP election dates were declared and, like magic, we had all the power we needed – 24 hours a day, 7 days a week. Once everybody went in and voted, the very next day, power cuts were back; and not just the 2 hours per day they initially promised. It used to go out for almost 7-8 hours a day. We lived through that. The situation slightly improved but there seemed no sign of respite until it rained.
Then more happened, the borewell in our building ran dry and the electricity and water problem came up to everybody's attention again. Now rain was desperately needed…
Finally, our prayers were answered a couple of days ago with light showers and then some substantial rain. Bangalore's problems are solved! Really? No! Rain comes with its own sets of problems. I can go on and on about the potholed roads, the drain pipes bursting, the falling tree branches, etc… but I am going to talk mainly about the power problems today. When the fresh showers pour in Bangalore, the transformers go boom in Bangalore.
Now the story…
It happened early yesterday morning once but as we were only just getting awake, nothing was running and everything was alright. The transformer blasts (or whatever happens to them when they make a loud explosion) are fairly common so nobody even got worked up on the issue. Power returned about an hour later. It happened again tonight; and this time, my computer shut down. I wondered what happened as I had a UPS and it usually does a good job. I have rarely seen my computer switched off in a power cut earlier. But that happened today; and I had a gut-feeling that something has gone wrong, really wrong.
The building generator revved into action and we had power in a few minutes. I tried to start my computer and something was odd. It started and shut down. Fearing the worst, I started it again and I saw that all the CPU lights looked okay but the monitor light did not turn on. I shut down the UPS and tried again. No luck. I tried connecting it to a different power socket and all that but nothing worked.
I was happy that my hard disk and motherboard and CPU were safe, especially hard disk, but I felt sorry for my monitor. I was not sure if I had warranty on that and my bills and warranty card were in my other house at the moment. I seemed to remember that Samsung offered 5 years warranty when I bought it. I tried calling my dealer to confirm it but he was not answering calls. I switched on my laptop and checked Samsung website. It now says that they offer only 3 years warranty on LCD monitors. I bought my monitor, Samsung 940BW, sometime in August 2006. It is almost four years to that date now.
Now it comes to it: What should I do? I don't think there is any warranty although I will try and see if it has 5-year warranty by any chance. If warranty has expired, what should I do? Should I buy a new monitor or just repair and use this one? I always wanted a dual-monitor setup anyway and I was planning to buy a 22″ LCD for that. Also, even if I pay and get it repaired, there doesn't look like there is much chance it will survive more than six months. Buying seems like the best option but spending almost Rs. 10K for a 22″ is a big decision for me right now.
The path that I really want to take is actually the most expensive. I wanted to try out a dual-monitor setup since long but it never worked out. I guess this is my chance. I am thinking of buying a new monitor and getting this repaired. That way, I can try out a dual-monitor setup as long as my old monitor lives. Once it fails, I can properly evaluate if the dual-monitor setup actually improved my productivity and then buy a new one at that time. But like I said, this is the most expensive.
I am not sure what should I do? All suggestions are welcome. Currently, I can use my system but I connect to it from my laptop. It is not very comfortable working from a laptop but I will have to live with it for some time.
Update: As I was writing this post, I heard at least two loud explosions in distance. Power is still on, though. Maybe it was the nearby building's transformer.