18
Nov
2014
November 18th, 2014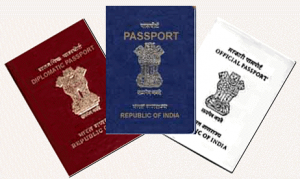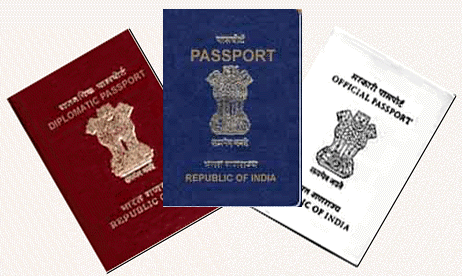 I avoid any work involving government offices. I can't bear the red tape and put my passport renewal off for as long as I could. I was just procrastinating until I found that I might be traveling internationally. I checked my passport had expired and I had no choice – I had to get it renewed. It couldn't have been had a more unfortunate timing, but there it was. I missed an exciting trip to DrupalCon Amsterdam because of this.
I started collecting documents for the process. In the ten years, I had moved four times, got married, and due to a combination of spelling mistake in my previous passport and carelessness of my college board, I needed to apply for change of name. I had a lot of hoops to jump through.
Passport Application and Interview
I started at the passport website and used the document advisor to list out the documents I needed. I tried tatkal first, but my name change counted as major, which meant I didn't qualify for tatkal. I needed the following:
Passport
Name Change Affidavit
Graduation Certificate or 10th standard marks card
Passport was the easy one. For address proof, there were a variety of documents allowed and I got my telephone bill (Airtel landline bill is okay), my Aadhar card, and my bank statement showing transactions over a year. Only one of them was necessary but it is always better to take backups. Since I had not spent a year at my current address, I had to take two bills spaced a year apart.
Name change and marriage affidavit were the hardest (for me). I found a notary who helped me through it. This was followed by a newspaper advertisement for which I used ads2publish.com. Even though it was quite late in the day, I got it in the next day's Times of India and Vijay Karnataka.
Now for the surprise. I thought passport appointments would be fairly quick but someone told me he waited a month for his appointment. I quickly filled the form and to my dismay, found it to be true. I had no choice and took an appointment at the Marathahalli location for 27th August, 2014, which was a month away. I would have gone for the Lalbagh location but that was a week later. No other choice! In hindsight, I could have taken the appointment first and then set about collecting the documents.
Passport Seva Kendra
I had already taken prints, photocopies, etc… of all my documents and made my way to the Passport Seva Kendra at Marathahalli. It is not my usual road and I had studied the maps and route and was fairly confident. My reporting time was 12 PM and I thought of reaching even earlier, but I couldn't. I could only start at 11:30 AM from my home and reached the office at 12:05 PM which, in Bangalore's traffic, is remarkable. The route was a little tricky for me. When coming from Silk Board and after crossing Iblur junction, I took the first fly over and immediately went on the service road. The parking for visitors is a little further away (there are road signs pointing there). I was parked and in the office at 12:05 PM.
There was a queue, which I later learnt was only for 12:15 PM appointment. I had made it in time! I was in the queue for five minutes and they asked us to proceed inside after checking the appointment. I went to the queue for normal applications. They collected these documents here:
Old Passport Photocopies
Tenth marks card photocopy
Address Proof photocopy
Newspaper Clippings (originals)
She gave me a file with all these documents and a token. I arranged all my documents and walked in the main waiting room. I was just thinking about where to sit and they called out my number. I was elated and went in.
There are three counters you need to go to in sequence. At counter A, they collect and scan all photocopies for the next counter. In my case, I had a true attested copy of my tenth standard marks card and when I pointed this out, she asked me to use my graduation certificate. I was out by 12:55 PM and waited for my token to be announced for Counter B for a long time.
Finally, I was called out around 3 PM. I had to go in and wait a bit more. Unfortunately, I missed on a small detail and I was asked to redo my affidavit (and also the newspaper advertisements). Apparently, it doesn't matter what your previous name actually was, you have to use the name exactly as it was in the previous passport.
I went and redid the affidavit and placed the ads again. I could walk in any working day between 9 – 11 AM but my work schedule didn't allow until end of the next month.
PSK Again
I reached the Passport Seva Kendra at about 9:30 AM and I was told to take my receipt straight to counter A9. He took my receipt and asked me to wait and that they would call my name. I waited for about ten minutes while they found my file and called me to one of the 'A' counters. I gave the affidavit and newspaper cuttings and waited for some more time before I was called to the counter B.
As soon as I reached the counter, he looked over my documents and asked me to go back to counter A. I was upset on why they wanted me to go back to A after all the waiting. I waited just outside counters A1 – A3 as told but then they told me that they would announce the number. At one of the counters (it is good they have over 20 A counters), they scanned my updated affidavit and newspaper clippings and before I could pick up all the documents, I was called back to counter B. I didn't have to wait this time, at least.
He checked all the documents again and cleared me for counter C. Finally! There are only four C counters and one of them was empty. I went to a passage near the counters and waited for almost an hour. It took so long because they give priority to elders and children, and those with tatkal. I do not begrudge the priority to senior citizen and children but in my opinion, applications from the regular quota should be picked up a bit more frequently. Finally, my token number was called and it lasted barely two minutes here. He just took a look at all my documents, asked for my passport and stamped it to read 'Cancelled'. I asked if that was all, and he said yes. He said if you want the passport shipped early, I could go to the commissioner's office and get the police verification done quicker. I was already too late for my Amsterdam trip and I just decided to let things roll out. As such, it was 30th Sep and it was followed by a 5-day holiday (weekend and other holidays). I didn't expect it to happen before a month no matter what I did.
Police Verification
About two weeks later, I received a SMS from the nearby police station to keep some documents, passport size photos and call him immediately. I collected the documents and called him the next day. He asked me to go to the police station to submit the documents. I verified all the documents I had to carry and reached there at about 1:30 PM. It turns out that they had to do the address verification twice, one for my old address and then for my new one. Both the addresses were under the same traffic police station jurisdiction and I had to submit two sets of all documents there. He took phone bills, bank statements, aadhar card, and whatever other address proof I might have. I had to give a hand written letter stating that I have applied for a passport, I don't have any criminal cases against me and I reside at so and so address. I submitted all these documents, letters, etc… along with my passport size photos and signed twice in their register book, again once for old address and once for the new one. He said he would come by later that day to verify my address and I should be home. I dropped all my plans and went back home.
Delivery
A few days later, I got a message saying that the police verification was complete and passport had gone for printing, laminating and signing. I was due to go out of town for two weeks, and I thought that there is no way passport would be ready and shipped in time. It was only 20 days since my visit to the Passport Seva Kendra. When I was out of town, I got a message that passport was signed and dispatched. I tracked the speed post using the tracking number they gave and I could see that he tried to deliver for five days only to find the door locked. I wondered why they wouldn't just call. Anyway, the postman called the day I was returning and threatened to send the passport back. He began telling me off for not contacting anyone and I told him whom was I supposed to contact since there was no number. This went and I told him to keep it as I would be back the next day, and he fussed a bit again. I then asked him to keep it if he can or just send it back. He asked me to call him next day and he would decide.
I called him the next day and he said he had not sent it back and since it was a postal holiday, I could go to the Bannerghatta post office and collect it the next day. I went there the next day only to find him gone. I finally tracked him and got my passport in my hands. Yay! The journey was complete.
Overall, I think I could have saved on a lot of time if I had known about the process earlier. I hope this helps you out.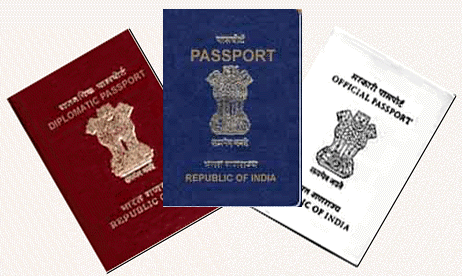 Passport Renewal - My Experience
My experience in applying for my passport renewal and jumping through the hoops.